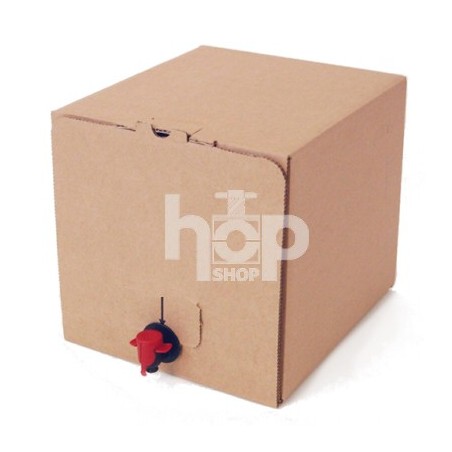  
Bag in Box (Foil) - 10L Wine Dispenser
10L Wine in a Box
Bag-in-box (BIB) with tap is capable of storing and dispensing up to 10 litres of homebrew wine, cider or beer.
A convenient and economical alternative to bottles, great for family gatherings, events or parties.
---
The one-way tap prevents air from entering the bag during dispensing, so products remain in good condition for weeks or months after opening.
Aluminium bags are especially suited for wine thanks to the additional oxygen barrier by the alu-laminate.
If needed, the wine bag can also be chilled in bulk in the fridge and boxed when ready to drink for easy dispensing.
NOT suitable for hot liquids.
Box Dimension is 20x20x33cm approx
Only users who already bought the product can add review.