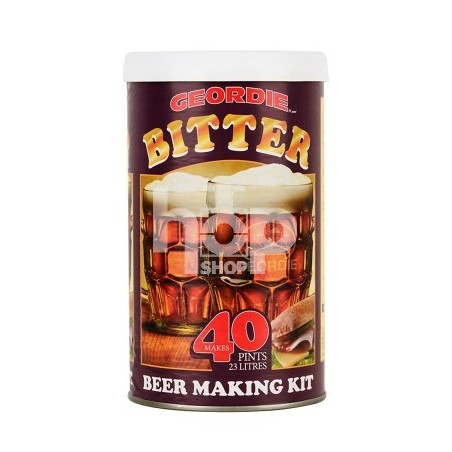  
Geordie Bitter
A traditional well hopped bitter with a rich nutty flavour.
Try with Brewing Sugar for a really fast fermemtation.
Range Information
A long established brand of home beer making kits.
Classic 1.5Kg of hopped malt extract, making great budget beers with the essence of the styles.
Much improved with good maturation, bringing you highly drinkable beer for less than 30p/pint.
Only users who already bought the product can add review.