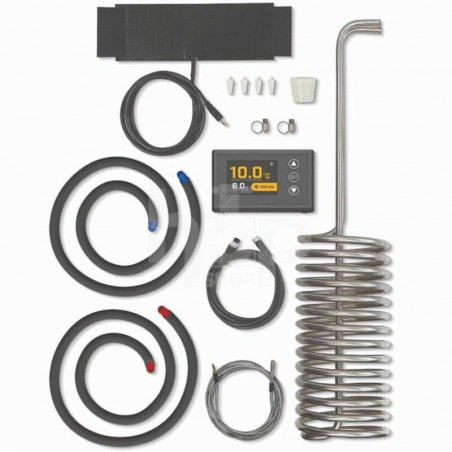  
Grainfather Glycol Chiller Adapter Kit (GCA)
A Temperature controlled adapter thats designed to be used with The Grainfather Glycol Chiller.
The Glycol Chiller Adapter (GCA) allows the Glycol Chiller (sold separately) to connect with most other fermenters.
Set your fermenter temperature schedule and take control of your fermentation.
Wireless connectivity capabilities and compatible with the FREE Grainfather app.
GCA heat output specification: 12V, Max 30 W, DC plug (5.5mm OD (outer diameter) x 2.5mm ID, plug length 11.5mm 5m cooling coil is compatible with any fermenter lid that has a 1.5″ ferrule (or a 35mm drilled/cut hole) 6mm diameter temperature probe 30W heating pad
Only users who already bought the product can add review.