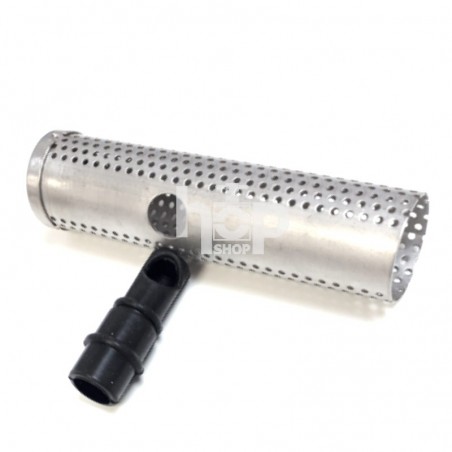  
Grainfather G30 Pump Filter
Grainfather Spare Part
This is a replacement Pump Filter for The Grainfather G30 Brewing System.
This is the complete replacement that comes with a silicone insert, silicone filter cap (not depicted) and stainless steel filter.
The pump filter is designed to work more efficiently and suck more wort up so you will leave less wort behind in the boiler.
The part that connects the filter to the boiler is also made of silicone and means if you bump it with your paddle when stirring it is flexible and won't come off.
Only users who already bought the product can add review.