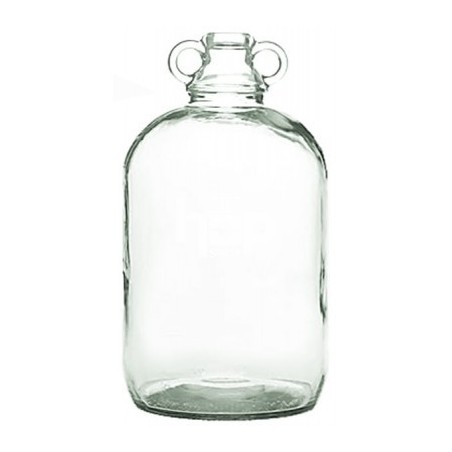  
5 Litre Glass Demijohn - Original Style
The original two handled style of demijohn as used by wine makers for years.
Glass for inertness & minimal oxidisation & compact enough to fit neatly on a work top for least disruption.
Ideal for those that like to monitor the progress of their fermentations.
In common with the shipping of all glass products, there is an attendant risk of breakage, which we have both minimised & will rectify for shipments within the U.K. should the need arise.
4.5L to the 'shoulders' of the jar.
Approx Dims 32x18 cms
Only users who already bought the product can add review.