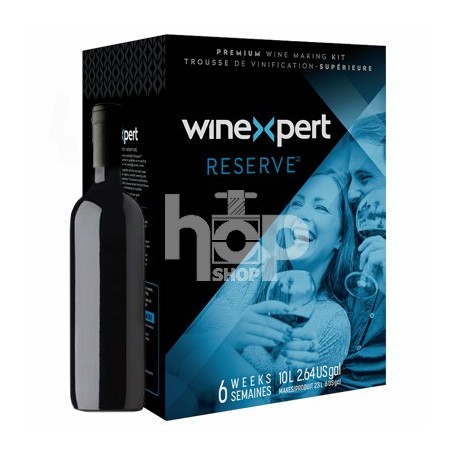  
Winexpert Reserve - Enigma, California
Winexpert Reserve Enigma Wine Kit - Craft Your Own California Blend
Create up to 30 bottles of exceptional homemade wine with the Winexpert Reserve Enigma Wine Kit.
Winexpert Reserve Enigma is a robust red wine blend inspired by the famous Apothic Red.
With its full-flavored and bold character, this red wine features smooth black fruit, hints of spice, and subtle notes of vanilla.
This wine offers a touch more sweetness compared to other big dry red wines and includes an add-back flavor bag to enhance its unique profile.
---
Product Specifications:
Sweetness: Off-Dry
Oak: Medium
Body: Medium-Full
ABV: 13% Approx.
Yield: 23L (30 Bottles)
Region: California
Ready In: 4 - 6 weeks
---
What's Included in the Kit?
Dedicated Yeast
10L of Grape Juice Concentrate
Clarifiers and Stabilizers
Step-by-step Instructions
Add-Back Flavor Bag
No additional sugar is required for this kit, but you will need fermentation equipment, corks, and bottles.
---
Winexpert Reserve Wine Kits - Elevate Your Winemaking
As part of Winexpert's Reserve range, this kit includes 10 litres of the finest varietal juices sourced from the world's most sought-after grape-growing regions.
Winexpert Reserve wine kits enable you to craft exceptional wines with remarkable body, flavour, and aroma in just 6 weeks.
Elevate your wine collection with the Winexpert Reserve Enigma Wine Kit, and savor the excellence of homemade premium wine.
Only users who already bought the product can add review.