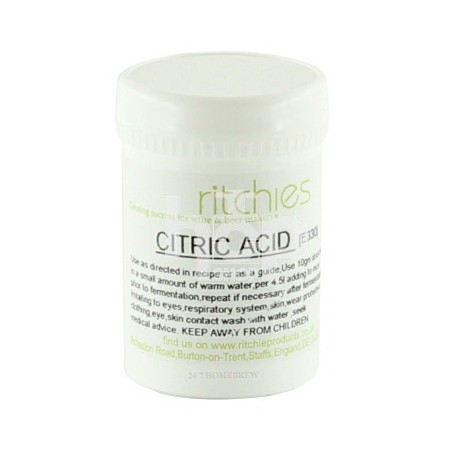  
Citric Acid 50g
Citric is the best known of all the winemaking acids, but it doesn't occur solely in citrus fruits!
It is also the principal acid in bilberries, blackcurrants, elderberries, loganberries, pineapples, raspberries, redcurrants and strawberries.
Its taste is characteristically lemony and sharp.
It can also be used as a food safe equipment cleaner such as stainless steel still systems and boilers.
Only users who already bought the product can add review.