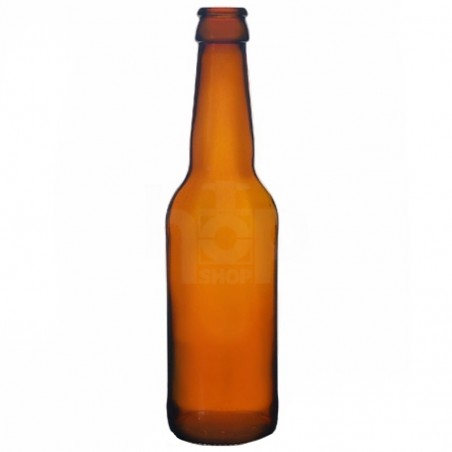  
330ml - Amber Glass Crown Cap Beer Bottles - 12 Pack
Smaller bottles for lesser quantity also higher ABV beverages.
Priced at a rate equivalent to 60p per bottle these sturdy amber glass beer bottles have a capacity of 330ml.
These have excellent longer-term storage properties.
They are about 23cm tall and they accept standard size (26mm) crown caps.
They will keep beverages in optimum condition for long periods whilst allowing them to mature & develop.
In common with the shipping of all glass products, there is an attendant risk of breakage, which we have minimised but in the event of breakage will refund or credit on provision of proof such as a picture - applicable to mainland U.K only.
For larger quantities please multiply using the options below.
Only users who already bought the product can add review.