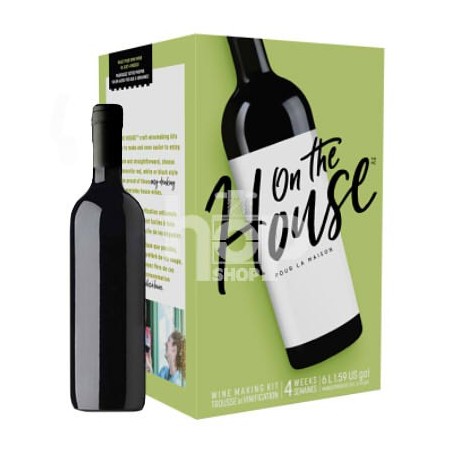  
On The House - Merlot Wine Kit
On The House Merlot Wine Making Kit
This Merlot Style produces an exceptionally smooth, low tannin wine, rich in flavours of blackberry and black currant.
No added sugar is needed for this wine kit, as all the sugar content is contained within the 6 litres of grape concentrate.
Just add water, save money and produce delicious homemade wine with this simple and straightforward wine making kit.
---
Sweetness: Dry
Oak: Medium
Body: Medium
ABV: 11.5% Approx.
Makes: Up to 30 bottles
Ready: 4 weeks
Volume: 6 Litres
---
You can find the required equipment below and detailed On The House Wine Kit Instructions.
Only users who already bought the product can add review.