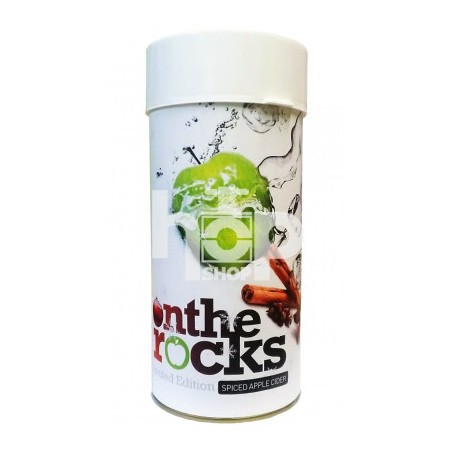  
On The Rocks Spiced Apple Cider Kit
---
On The Rocks Spiced Apple Cider Brewing Kit
---
This Cider Brew Kit produces up to 40 pints of refreshing fruit cider with an alcohol content of approx. 5.9% ABV.
You will require the addition of 1.3 kg brewing sugar, but you can opt to use only 1 kg - this will lower the ABV slightly.
If you are looking to amplify the experience of your cider with a crisper, better flavour.
Then we recommend swapping out the sugar for a box of Mangrove Jacks Cider Enhancer, which is equivalent to 1 kg of brewing sugar.
---
On The Rocks Spiced Apple Cider tastes of a sprinkling of cloves, a dusting of cinnamon and a blend of other secret spices all mixed together.
Each Cider Brew Kit contains 1.7 kg of premium apple concentrate and a carefully developed fruit flavour add-back.
---
Only users who already bought the product can add review.