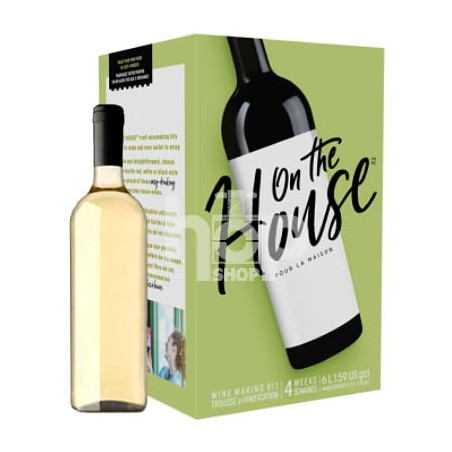  
On The House - Californian White Wine Kit
On The House California White Wine Making Kit
This California is a special French Colombard blend developed to satisfy your everyday white wine needs.
No added sugar is needed for this wine kit, as all the sugar content is contained within the 6 litres of grape concentrate.
Just add water, save money and produce delicious homemade wine with this simple and straightforward wine making kit.
---
Sweetness: Dry
Oak: None
Body: Light - Medium
ABV: 11.5% Approx.
Makes: Up to 30 bottles
Ready: 4 weeks
Volume: 6 Litres
---
You can find the required equipment below and detailed On The House Wine Kit Instructions.
Only users who already bought the product can add review.