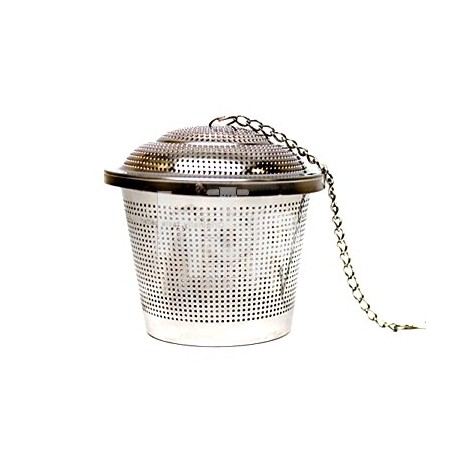  
Stainless Steel Hop Ball
This stainless steel mesh basket can be used to filter in dried ingredients into your homebrew.
Dry hop into your barrel or ferment when making beer.
Infuse botanical and spices into your spirits.
Add oak into your home brew wine to give an aged effect.
Simply open the locks on the mesh, and place in your dried ingredients.
This basket comes with an approximately 12cm long chain on the lid for hanging, but can also be weighed down if necessary.
Mesh Basket Size: 7.5cm x 9cm approximately
We have found this item very useful with our Grainfather G30 as a hop/pellet basket.
Only users who already bought the product can add review.